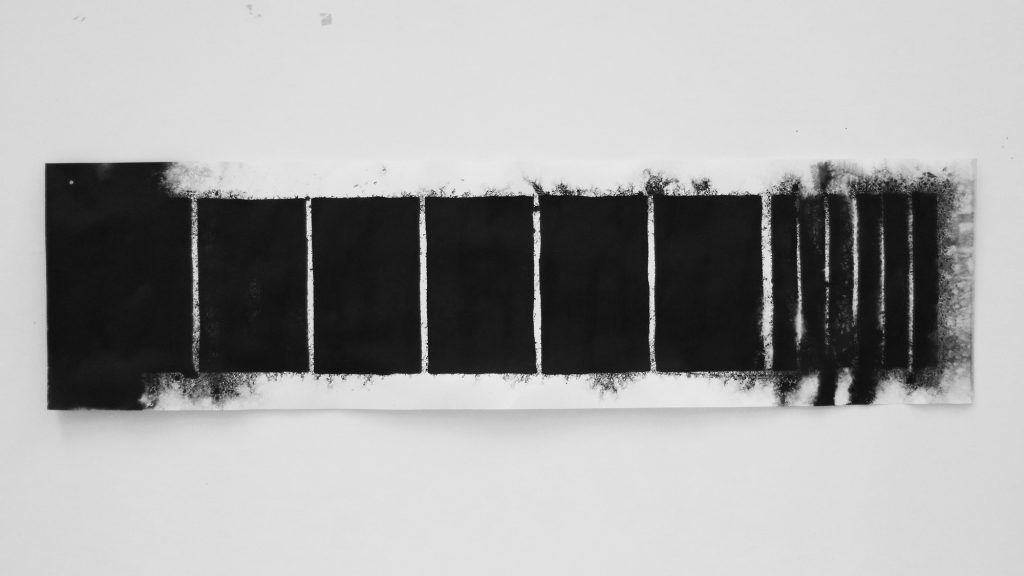 Capturing the stories and lived experience of those diagnosed with neurological condition, Functional Neurological Disorder, through art.
East Lothian based artist, Andrew Brooks, will be exhibiting art focussing on telling the stories of those diagnosed with neurological condition Functional Neurological Disorder, FND, often referred to as the most common condition you've never heard of.
The multidisciplinary exhibition is based on interviews with 6 people from around the UK who live with FND along with contributions from over 90 of those diagnosed from around the world. Artwork is created using techniques of data analysis from the interviews and contributions in a range of media including silent video, text-based art and large-scale ink and gold leaf pieces. The artwork raises awareness of the condition and highlights the lived experiences of those diagnosed.
Work will be on show through the 25m long windows of Inspace City Screen from June 7 – 22 with the aim of engaging as many people as possible. On Wednesday 22 June there will be an exhibition opening with introductory talk from the artist and contributors. This event will be the first opportunity to see the full exhibition with additional work and films on show Thursday 23 – Sunday 26 June, 11am-5pm.
The project is funded by Creative Informatics as part of their 'Connected Innovators' funding scheme. Brooks is an independent artist but was supported in this project by FND Hope UK.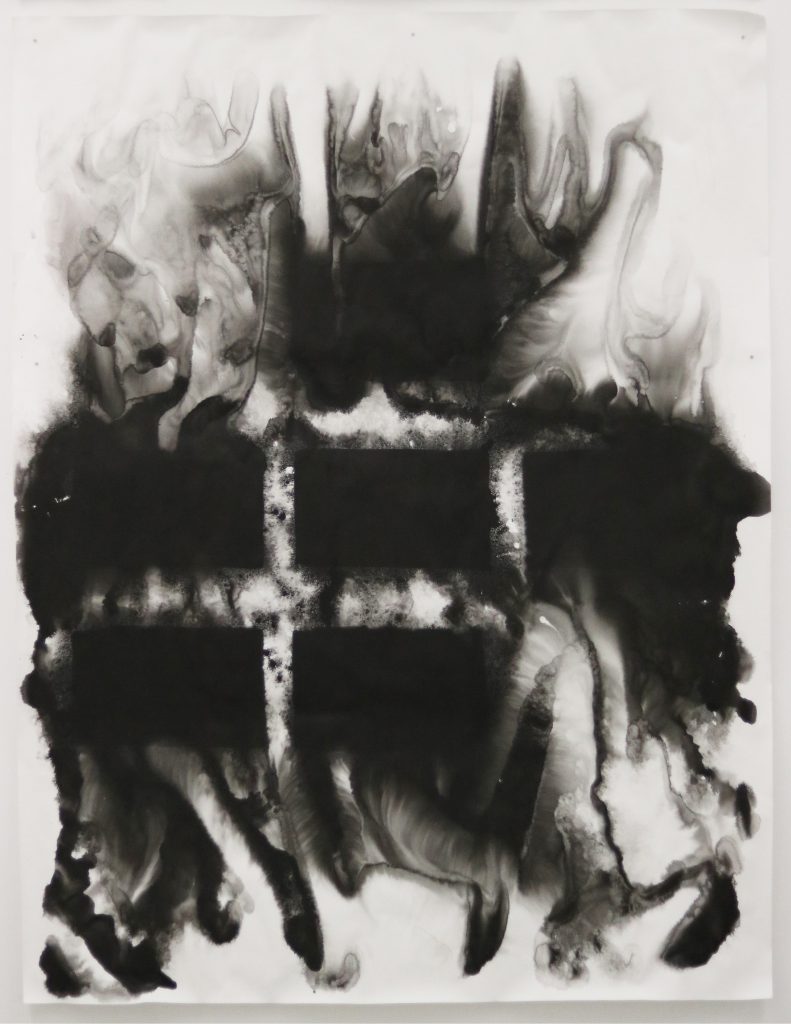 ABOUT
Andrew Brooks is an artist, architect, educator, musician, composer and curator. Alongside making art he works as a commercial architect and teaches at ESALA (Edinburgh School of Architecture and Landscape Architecture). He is the founder of Concrete Block Gallery.
Andrew, aged 38, was born and raised in the Lake District. He studied architecture in Edinburgh and has lived and worked in New Zealand, Australia, and London. He spent 6 years living and working in Bristol where he gained a Masters in Fine Art with Distinction at University of West of England, returning to Scotland in the summer of 2020. His work is multidisciplinary and includes paper-based, video, music, performance and sound installations, as appropriate to each project.
Most recently in March 2022 he exhibited TOLL, a durational artwork about Covid deaths in the UK exhibited as solo show in Dispensary Gallery, Wrexham; previously shown at Concrete Block Gallery, Edinburgh. He also released a solo album, EAST, as a love letter to his home in East Lothian, in September 2021 based around saxophone, loops, field recordings and spoken work.

OPENING TIMES
Window display – Tuesday 7th – Sunday 26th June;
Opening Event Wednesday 22nd June, 5-7pm;
Internal Exhibition Thursday 23rd – Sunday 26th June.
Find out more at https://creativeinformatics.org/