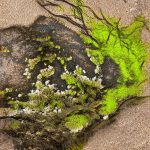 The Nth Wave
The Nth Wave is a solo exhibition by Theodore Koterwas. Learn more about Koterwas's use of Generative Adversarial Network (GAN) images of Scottish seasides.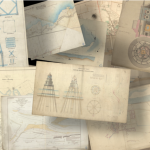 Design with Data
Design with Data is a postgraduate course taught at the University of Edinburgh as part of the Design Informatics Masters programme. Bringing data to life through visual and interactive practices, the series of creative works in this show investigate a range of National Library of Scotland datasets through a myriad of approaches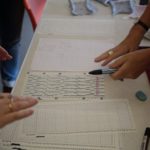 Sound Exchange
Sound Exchange is a group exhibition emerging from the Distributed Capabilities research project. The exhibition showcases artefacts created by a collective of eleven craft makers who experimented with sounds as an alternative source of design inspiration.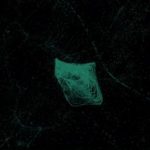 Universal Matter
Universal Matter, as a live, responsive artwork is a way to visually interact with ideas of "otherness". By placing human and non-human agents on the same footing, there is a chance we can recalibrate our relationship with the things, beings and matter around us.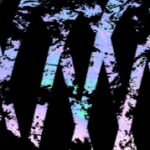 Space and Satellites
In our first Artist in Residence programme, we invited a group of 5 artists to focus on the theme of space and satellites data. The residencies created a space for exploration and aimed to create genuine collaborations between science and creative practice.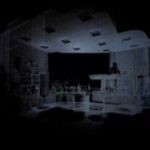 We began as part of the body
Exhibition explored how bodies are imagined, visualised and made audible using bio-medical data. The exhibition was presented with the Centre for Biodmedicine Self & Society, as part of Being Human Festival 2020.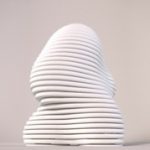 Every-Body
Universal Everything is a collective of digital artists and experience designers who explore the relationship between humans, technology and futures. We bring their work to Inspace to stimulate discussion about how the body is shaped through AI and the city.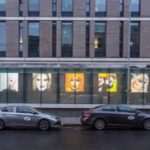 Inspace City Screen
Out of hours exhibitions projected onto Potterrow as part of the Fringe Festival 2019. Artists that were featured- Jake Elwes, Brightside Studios, Ray Interactive, Asad Khan, Particia Wu Wu, Dara Etefaghi and Pip Thornton.