Meta/Morph is a collaboration between dance artist Julia McGhee, multi-media artist John McGeoch and science technician Geoff Robbins, who responded to the call for proposals in March 2020 and participated in the Space and Satellites Artist in Residence programme at Inspace.
During the artist residency, Julia, John and Geoff choreographed data visualisations created through movement and digital animation, bringing together three different sets of satellite data taken over the North of Scotland between 2016 and 2020.
Together, Julia, John and Geoff investigated ways of representing distinct sets of satellite data that reflect environmental change or events in the far North of Scotland, where they are all based.
Geoff focused on satellite data available via Google Earth Engine, using this to create animated gif images.
Julia interpreted environmental change through choreographed and improvised movement, filming herself at home, in her garden and on her local beach.
John used the filmed movement to create digital animations, abstracting the form of the body to find new ways of presenting the chosen data sets. He also experimented in making a digital soundtrack by interpreting animated gifs as a musical score.
The final work, entitled 'Meta/morph', brings together explorations of three different sets of satellite data taken over the North of Scotland between 2016 and 2020:
Atmospheric levels of Sulphur Dioxide
Oil rigs in the Cromarty Firth
Wildfires on the West and far North coasts
THE DATA
The data sets used in the project come from the European Space Agency's Sentinel satellites, the data being processed via Google Earth engine. Initially Geoff started looking at a range of data sets including Sulphur dioxide from oil rigs in the North Sea and Nitrogen dioxide on the North Coast 500. It turned out that whilst cars and oil rigs do produce these emissions, they do not do so intensively enough to be detected on the available scales. Therefore, his focus shifted closer to home to looking for data where he knew exactly where and when detectable events had occurred. This led to the satellite imagery of oil rigs in the Cromarty Firth and wildfires across the North of Scotland in 2019.
THE CREATIVE PROCESS
Working from home over two months during COVID-19 lockdown, presented the team with restrictions and practical challenges, but has also opened up new ways of working. From the outset, the team followed a process of online creative correspondence where they shared data, movement and digital animation via email and Vimeo, and met regularly via Zoom to share thoughts and ideas and brainstorm problems.
Their main challenge – at times frustration – was trying to find a balance between scientific data and artistic interpretation. Therefore, within their final work, they decided to show the workings of their creative process: from environment to data to movement and digital animation.
COLLABORATIONS & ACKNOWLEDGEMENTS
With thanks to:
Keiko Nomura, Space Intelligence
Dr Murray Collins, Bayes Centre, The University of Edinburgh
Prof Simon Mudd, School of Geosciences, The University of Edinburgh
Dr Marta Payo Payo, National Oceanography Centre
Prof Colin Moffat, Chief Scientific Advisor Marine, Scottish Government
Prof David M. Paterson, Executive Director, The Marine Alliance for Science and Technology for Scotland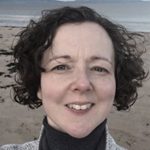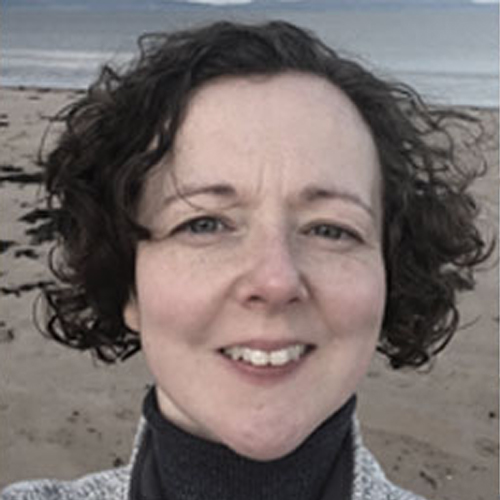 Julia McGhee
Julia is a freelance dance artist – performer, choreographer and teacher. She creates collaborative work in response to her local environment through live performance, dance film and participatory events.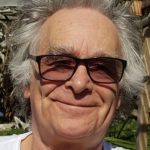 John McGeoch
John has been working in the arts since the early 80s, progressing through street theatre to touring theatre to multimedia. Currently mostly involved in animation and mapped projections he ran Arts in Motion, a multimedia performance and production company, for over 15 years.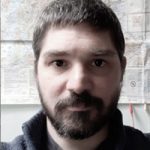 Geoff Robbins
Geoff is the school science lab technician at Tain Royal Academy. He has a background in astrophysics, web development and a broad range of scientific and technical subjects. He builds data bases and provides web development support.