We are delighted to announce our first five artists in residence for Inspace, who will be focussing on the theme of Space and Satellites data. These residencies will create a space for exploration and aim to create genuine collaborations between science and creative practice.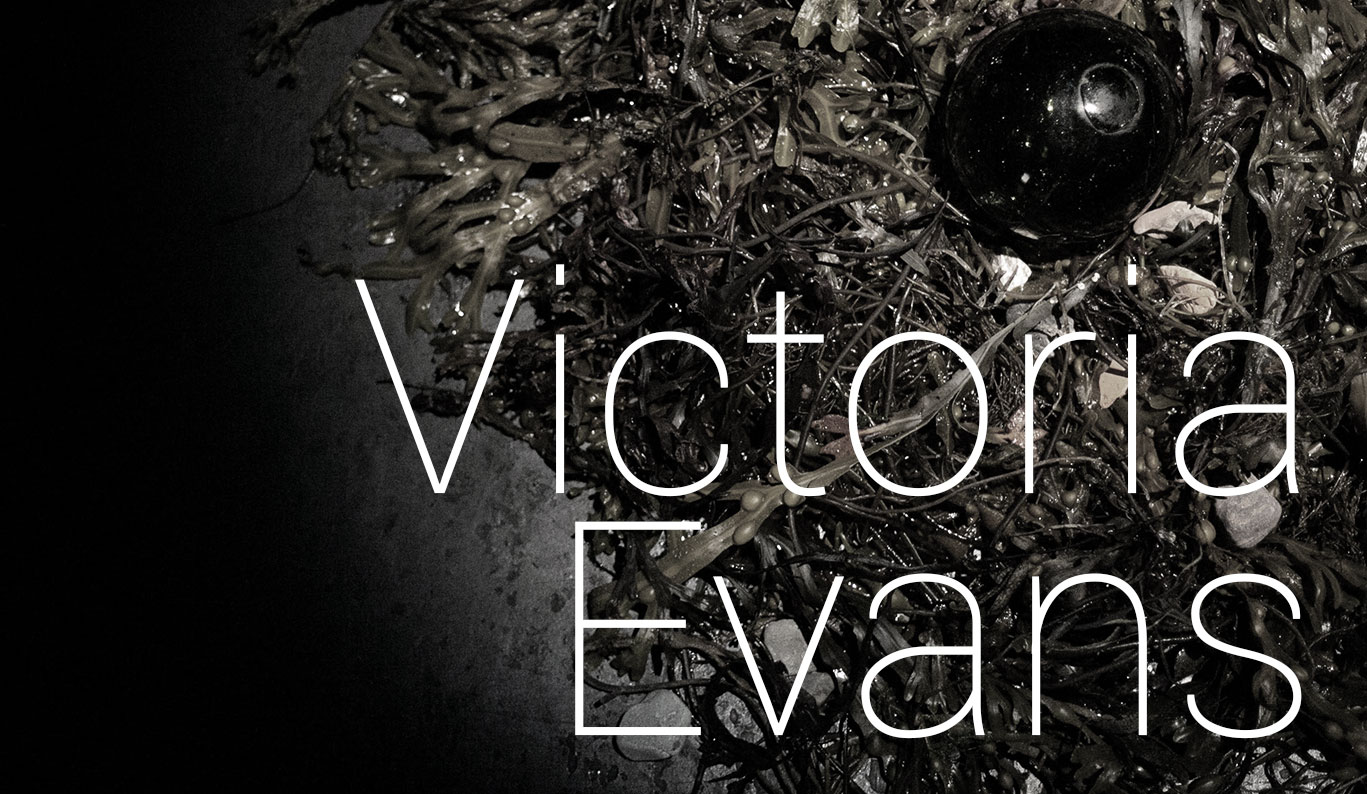 Deep Space Call and Response is a proposal for an audio work that asks: ''What might a collective conversation across the solar system sound like?'
Using a process of data sonification (the use of audio to perceptualise information) I will work with data from the European Space Agency's network of nine ground stations and twelve space missions (ESTRACK) to create an atmospheric, multi-layered sound piece. May aim for the work is that it will allow audiences to approach, in a poetic sense, an embodied understanding of how these complex global networks allow for the extension of human perception into the far reaches of the solar system.
Deep Space Call and Response will be a sonic meditation on the desire to reach out over distance and the importance of cooperative networks for human survival.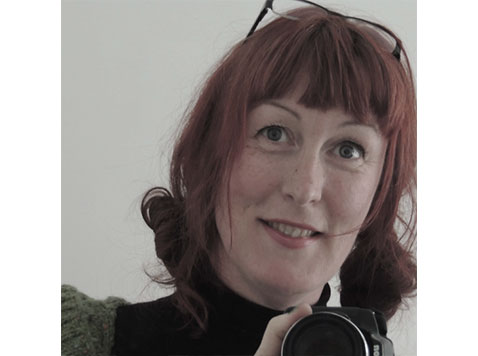 "During the residency I am planning to create an experimental multi-channel sound work titled 'Deep Space Call and Response' using data from the European Space Agency's satellite tracking system. I hope the project will allow audiences to approach a poetic understanding of the complex infrastructure that supports space and satellite communication. Deep Space Call and Response will be a sonic meditation on distance and the importance of cooperative networks for human survival."
Victoria Evans is a contemporary artist and practice-based PhD researcher within the School of Design at Edinburgh College of Art. She graduated with a master's degree in fine art practice from Glasgow School of Art in 2015, and in 2019 was awarded a UK Arts and Humanities Research Council studentship by the Scottish Graduate School. Her work has been exhibited widely in Glasgow and Edinburgh and she has attended international residencies in Scotland and abroad.
Victoria works across a shifting combination of moving image, sound, sculpture and installation. Her PhD studies explore how the theories of agential realism and distributed cognition can be employed to expand the field of creative research, within the practice of moving image installation. One of the strands of this research involves the sonification of data to create novel audience experiences relating to man-made and environmental cycles.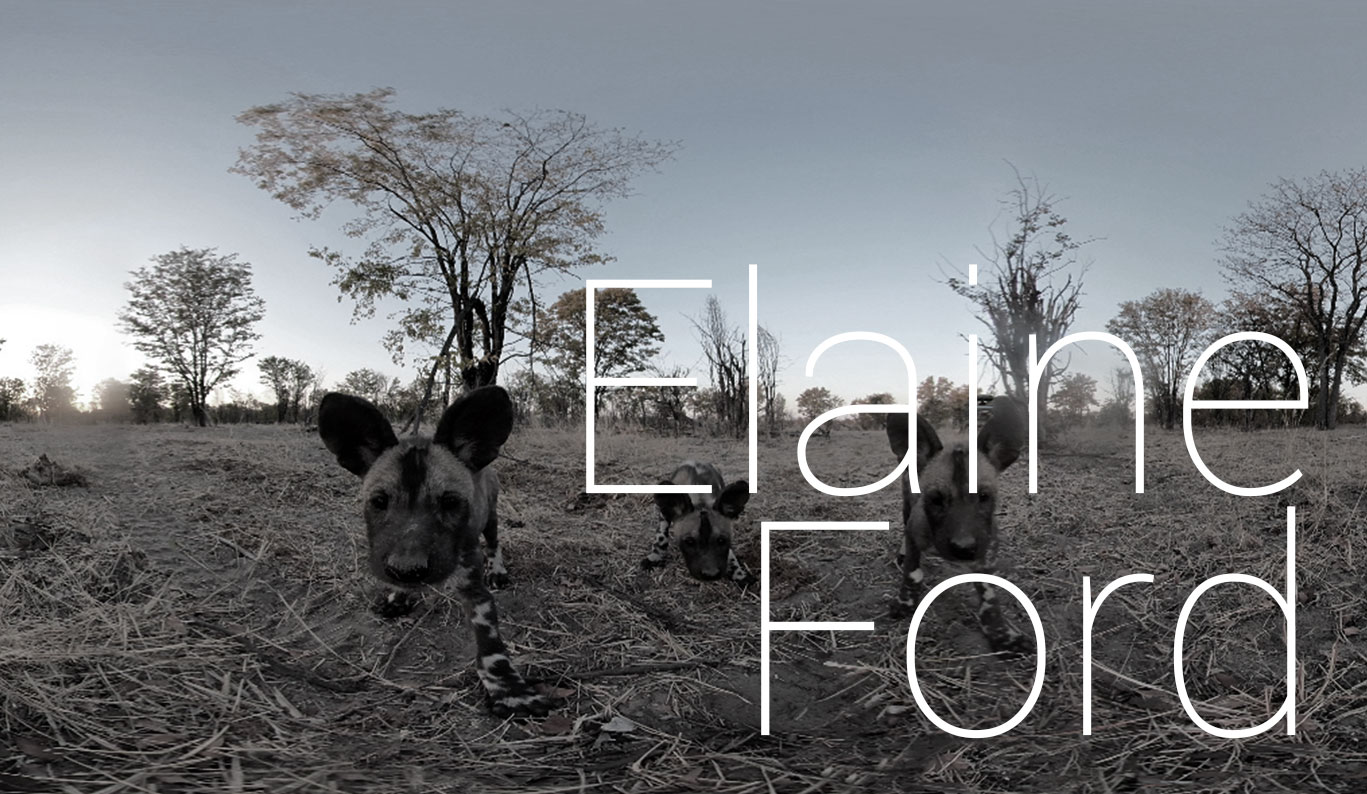 In this residency, I plan to explore the power of technology to enable us to view and conserve Earth's biodiversity. I'm in the process of gathering exciting remote sensing data from Scottish wildlife conservation organisations and I will look at animals' movements as they find their way across our shared planet. I am exploring visualisations through film, drawing, virtual reality, projection and photography to represent digitally the importance of wildlife conservation enabled by satellite data.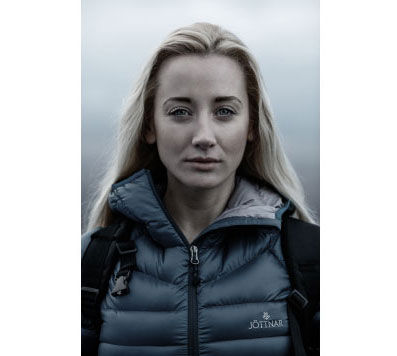 "I'm very excited to get this opportunity to deliver this exciting project! Working with new technology enables us to see the world in new ways. Similarly, collaborations between artists and scientists reveals new ways of seeing the world. Through the residency, I hope to continue to use art, technology and science as a means of fostering connection between people and wildlife. Specifically I want to explore the way that space and satellite data can represent environmental change on our planet' and the impact that this has on public awareness of environmental issues."
Elaine has produced multidisciplinary artwork using glass sculpture, installation, and painting. With a BSc in Biology with Ecology (integrating MSc Tropical Biodiversity), and a BA in Fine Art with Digital Crafting in Glass from Edinburgh College of Art. Elaine is exploring the interplay between science, technological innovation, biodiversity conservation and adventure. Her work focuses on the creation of immersive experiences that transport the viewer to remote locations, to engage with wild landscapes, diverse cultures and rare species. In collaboration with Wild Immersion, she has exhibited immersive content in Paris, Los Angeles, at Burning Man and at home in Edinburgh. These film and photographic techniques are developing her practice in time-based art. Elaine is currently developing a long-term project exploring the application of 360 film-making techniques in the Okavango Delta, to help diverse communities around the world experience wildlife up-close and engage with the latest conservation issues.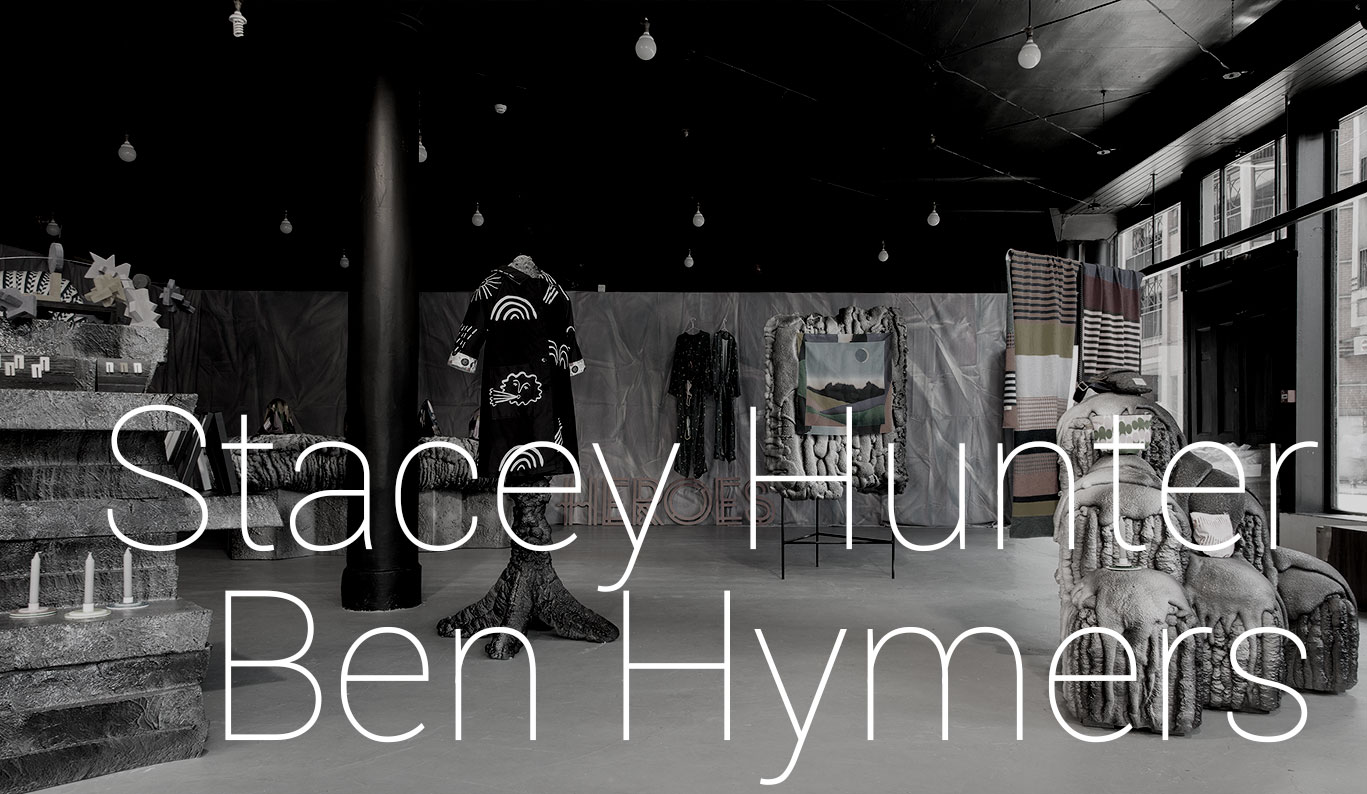 Everyone begins in Edinburgh, examining data sets associated with the Covid19 pandemic derived from NASA Worldview and the Sentinel EO Browser, to elaborate on the impact made over a 50 day period. We want to translate this into a large scale woven tapestry that tracks and maps changes in atmospheric gases, air quality, air traffic, road traffic congestion and pedestrian patterns (derived from multispectral high resolution imaging of land changes and perhaps more 'on-the-ground' data from local sources like Transport for Edinburgh).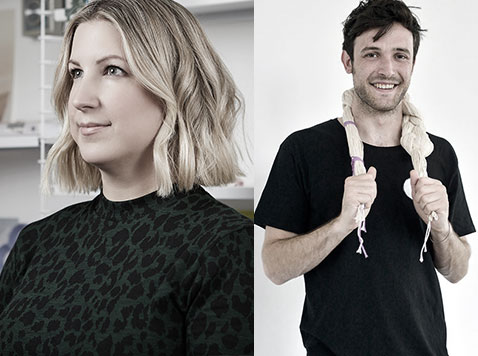 "This is a very exciting project to work on situated as it is at the intersection of craft, science and the decorative arts. As the global events precipitated by Covid19 override our familiar routines and we become increasingly fascinated by the effects it has on the earth's atmosphere, as a curator it seems timely to consider how insights from space and satellites data can be elaborated upon."
Stacey curates, writes and produces within a design context; her collaborative exhibitions and projects are known and appreciated for their unconventional approach and broad appeal. She is committed to the development of contemporary design culture in Scotland and enlivening design and craft discourses. In 2015 she founded Local Heroes to present the work of outstanding designers working in Scotland. She collaborates with a diverse range of organisations from airports and art hubs to hotels, hospitals and business associations. In 2017 V&A Dundee named her one of their Design Champions; in 2018 she won Creative Edinburgh's Leadership Award and in 2019 she was selected by Cove Park to visit Japan for 2 months as design curator in residence at Arts Initiative Tokyo and Creative Residency Arita. Her PhD in Architecture was awarded by The University of Edinburgh in 2015.
Ben is a Weaver and Rug Tufter who has worked on several high-profile projects, designs and exhibitions for Dovecot. He holds an MA (Hons) History of Art degree from the University of Edinburgh, studied Classical Painting Techniques at the Michelangelo Institute in Florence, and time-travelled in Channel 4's BAFTA nominated 1940s House. Interested in the classical and the magical, Ben is also a Close-up Magician and his work champions the importance of traditional arts and crafts practices in an increasingly digital and distant society. See more in this Video where Ben describes the ideas behind his first piece Penelope.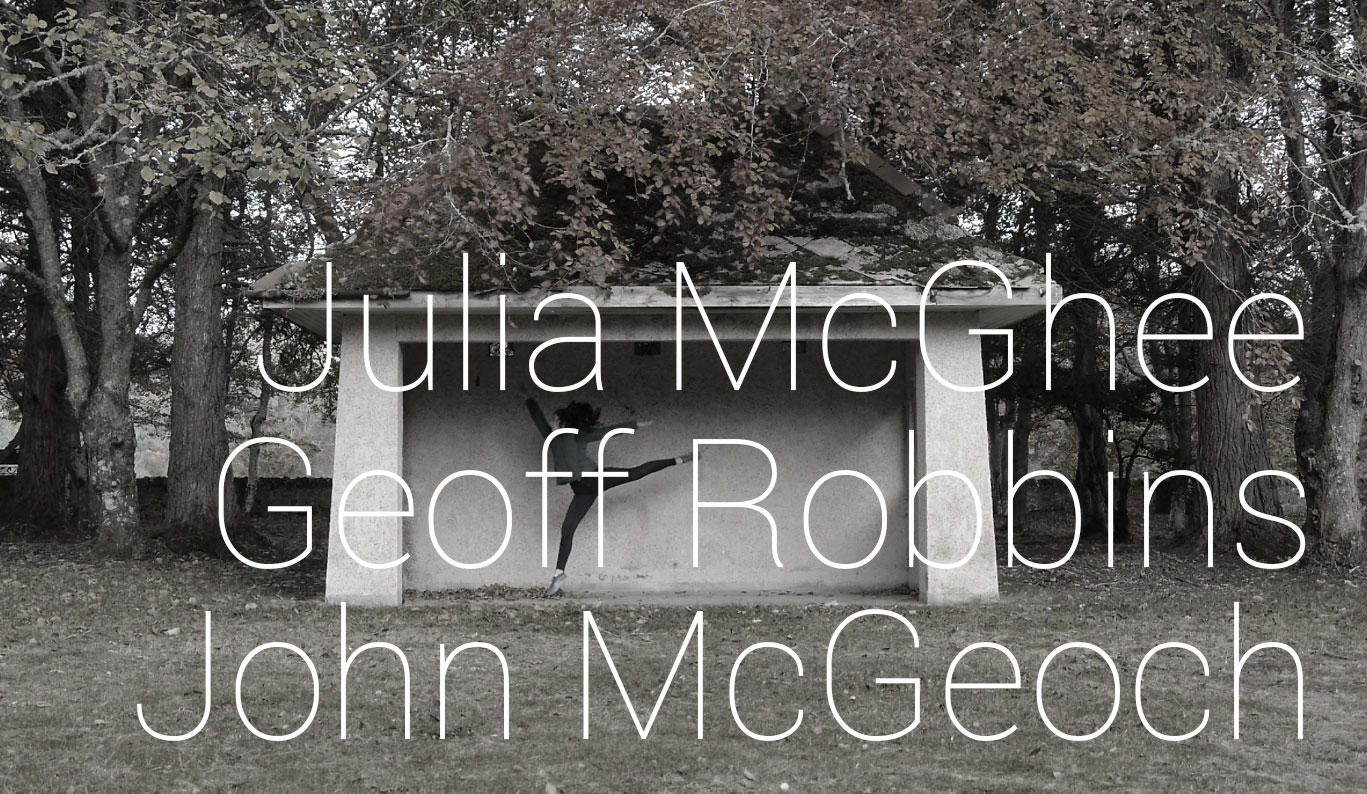 In collaboration with Geoff Robbins, science technician at Tain Royal Academy, and John McGeoch, multi-media artist, I plan to follow a line of enquiry to find ways of representing different layers of satellite data through creating movement scores which interpret distinct data sets. Geoff will provide support in using programmes such as NASA EOSDIS Worldview to download and interpret the data. John will lead on presenting the layered movement scores through digital media. This presentation will be through film, animation and projection and part of our enquiry will be in experimenting with different mediums for the output.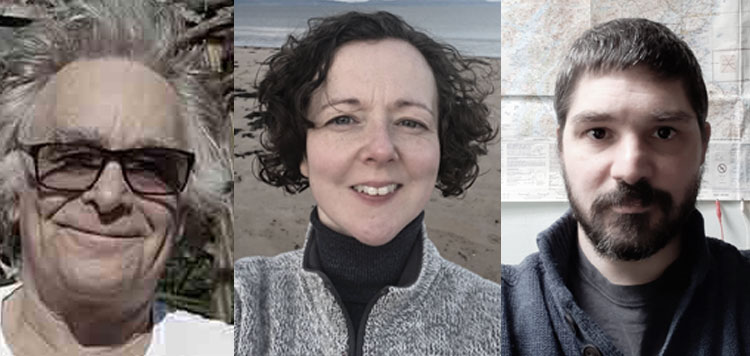 "We have already begun looking at satellite data by using EOSDIS to zoom in on the North of Scotland. We are all based in Highland and looking at satellite data specific to our local area has highlighted long and short term changes to the area where we live, which we may not have noticed at a local level."
Julia is a freelance dance artist who lives and works in Inver, a remote, rural community near Tain in Highland. She creates work in response to her local environment and the people who live in it. She collaborates with other artists to create live performance, dance film and participatory events. Her career as a dance artist spans 12 years working as a performer, choreographer and teacher. As well as her own independent classes, she regularly teaches for arts organisations, community groups and schools. Julia is a member of The Work Room, is a Dance North Regional Artist and in 2017 she was awarded the Janice Parker Projects & Saltire Award.
John has been working in the arts since the early 80`s progressing through street theatre to touring theatre to multimedia. He is currently mostly involved in animation and mapped projections. He ran Arts in Motion and its performance production space for over fifteen years. He particularly enjoys collaborations and work with artists of many disciplines. He also runs a steampunk venue at Belladrum Festival and runs the sets and projections for Inverness Halloween on the Islands. Currently in lockdown he is working on a few small projects with Australian artists and creating an archive of past work.
Geoff is the school science lab technician at Tain Royal Academy. He has a background in astrophysics, web development and a broad range of scientific and technical subjects. He builds data bases and provides web development support to a range of artists. His work with data includes a project that searched the first 50 million digits of Pi to find valid ISBN numbers, cross-referencing this with Google Books to find the first three books in Pi. As a coder (Python/Java Script) he will support the team in downloading and interpreting satellite data from EOS Worldview and Sentinel Online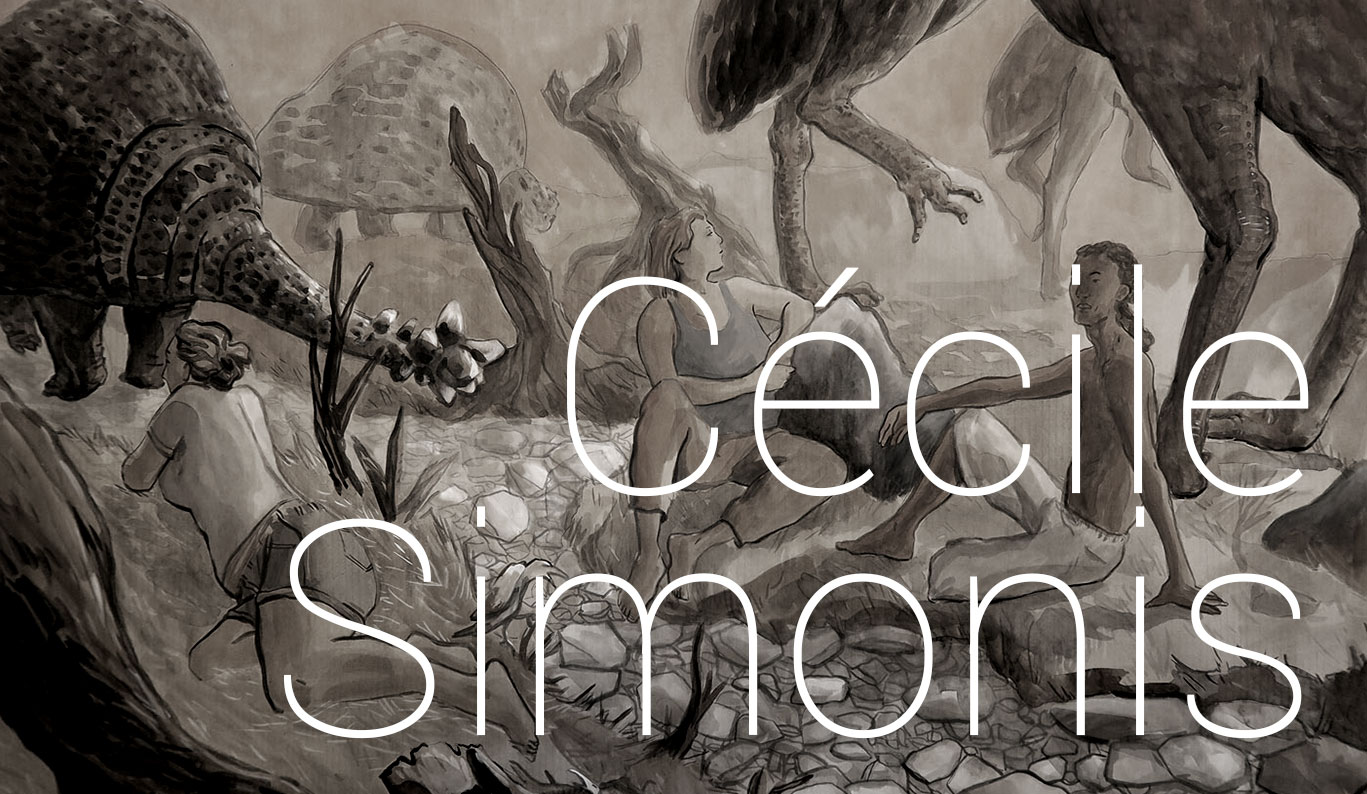 During this residency, I plan to create zines and posters whose visual stories use satellite data as well as the science and processes behind the gathering of the data. I would like to use the data in the context of creative narratives, rather than simply providing a literal translation of a set of facts. I don't aim to create obvious educational objects, or propaganda zines, but the facts would provide the baseline for a narrative, valid in its own right. By referencing the data at the end of the zines, the story or stories would fulfil their role as vessel for the facts.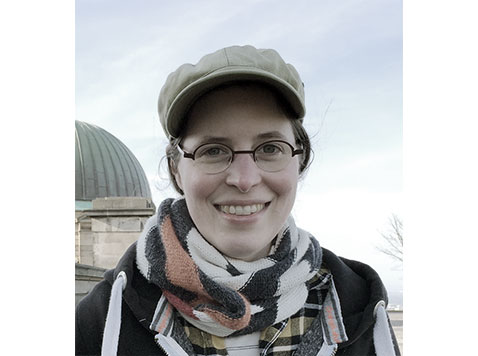 "During this residency, I plan to create risograph zines and posters whose fictional illustrated stories reference satellite data as well as the science and processes behind the gathering of the data. The zines will be printed on recycled paper using the risograph process (an eco-friendly printing process using vegetable-based ink with no plastic content). "
Cécile is an illustrator and visual artist who has lived and worked in Edinburgh, Scotland, since 2011. Born in 198, she grew up in the countryside in the south of Belgium, and studied in Liège, Belgium and Perugia, Italy where graduated with a Bachelors degree in illustration from Ecole Supérieure des Arts Saint-Luc Liège and a Masters degree in illustration from Ecole Supérieure des Arts de la Ville de Liège (Acacémie Royale des Beaux Arts). Cécile has taught drawing and illustration in Belgium, Canada and Scotland, including Edinburgh College of Art and the National Museum of Scotland. Her work has been shown in Scotland, Belgium, Italy, Spain and the Netherlands and she has won multiple prizes and awards.
The programme launches on the 1st of May 2020 and will culminate in an exhibition in July with works in progress events and talks throughout June. Due to the restrictions of Covid19 these events and the exhibition will now take place on-line but it is hoped that a physical exhibition will be able to take place in Inspace later in the year when it is safe to do so.
"I am very excited to see a great set of artists working with our space and satellite data researchers – this highlights the important role artistic expression plays in navigating the new world of data we all inhabit. Exploring how humanity, our planet, and our universe evolves in these turbulent times through the lens of data will introduce many new audiences to our work towards becoming the Data Capital of Europe, in both the scientific and cultural sense – another great example of Design Informatics, the Edinburgh Futures Institute and the Bayes Centre working together to realise this vision."- Michael Rovatsos, Director of the Bayes Centre.
The inspiration for our theme of Space and Satellites came from a Space Creative Mash-up event developed by Caroline Parkinson (Sector Lead for Creative Industries, DDI) and Terry McLarney (Envisage Space Ltd and meet-up group Space Tech Scotland) held at Inspace in November 2019. The University of Edinburgh (through the Edinburgh and South East Scotland City Region Deal) is setting up a new Space and Satellites Centre at Bayes and this event included Dr Murray Collins who leads the innovation programme of the centre and who is a DDI Chancellors Fellow. As part of the residency project we will work with the Space and Satellites Centre at Bayes to involve university scientists and researchers including Murray Collins.
"This residency will support the development of our Space and Satellite sector in Edinburgh and across Scotland as the artists explore satellite data in new ways, engage new audiences, and inspire a new generation of space scientists." – Murray Collins Lead, Space and Satellite innovation programme, Bayes Centre.
The project is funded by the DDI (Data-Driven Innovation) programme and supported by Edinburgh Futures Institute (EFI).