Deep Space Call and Response
VICTORIA EVANS
What's the sound of an orbit?
The satellites that orbit close to our planet and the craft that carry them deep into space are capable of collecting huge swathes of data relating to a range of human concerns: those that are immediate and pragmatic – such as monitoring changes in air pollution or the melting of Arctic sea-ice; as well as those that are more distant and esoteric – such as mapping the dynamics of a black hole or a supernova. But how do we actually keep in touch with these tiny modules in the vastness of space? And how do they communicate the information they have gathered back to the Earth?
I have been working with data from the European Space Agency (ESA) to uncover the patterns of movement and communication between twelve space missions and the network of ground stations that support them. Using a process of data sonification as the basis for a creative composition, I hope that the piece enables these complex interactions to be experienced in a new way, through sound.
Deep Space Call and Response is a meditation on the desire to reach out over distance and the importance of international cooperative networks for human survival.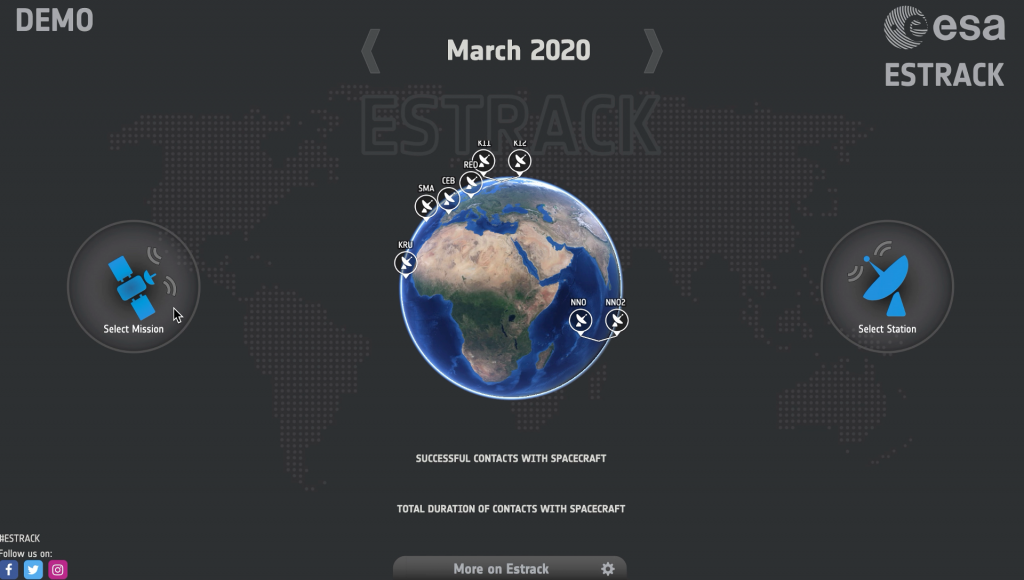 THE DATA
The twelve ESA missions rely on a network of ground stations (giant transceiver dishes) in maintaining contact with the Earth. Since our planet rotates, individual stations have line of sight with a mission for only a portion of each day.
Where continuous contact is required, several ground stations must act together in a relay formation. As one station dips below the horizon, another rises to take its place, and so on.
The data from these interactions forms different patterns depending on the position of a mission in relation to Earth as well as its orbital type and frequency. I have used these patterns to form the basis of the sonification (use of non-speech audio to perceptualise information).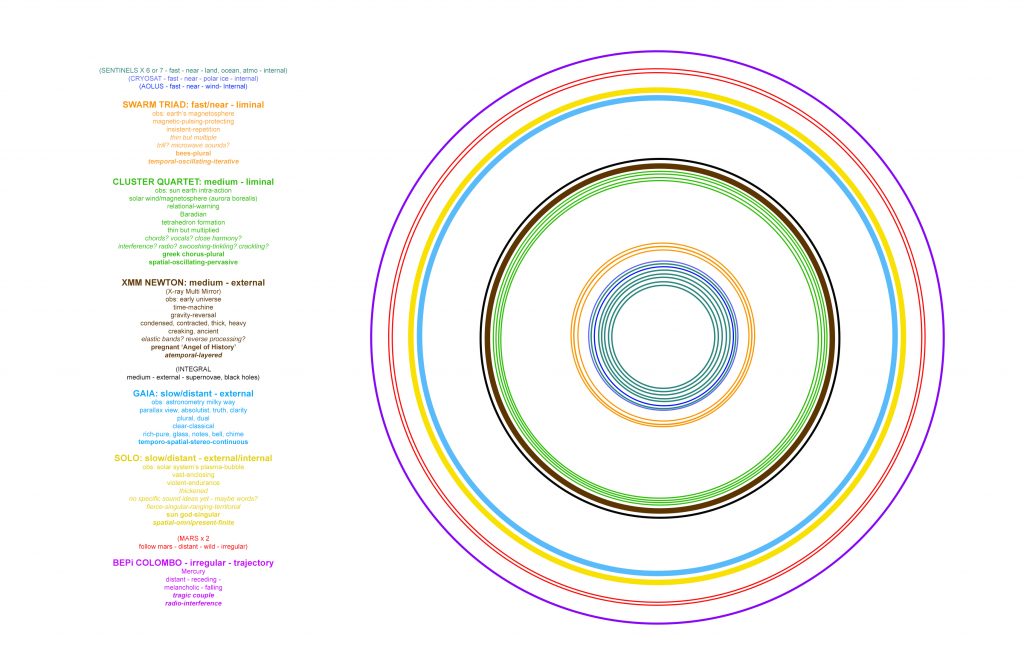 THE CREATIVE PROCESS
The first step was to create distinctive sonic identities for each of the space missions. Word associations helped build a conceptual bridge between my factual research and the domestic sounds and vocals I recorded and processed. In order for the patterns of satellite movement and communication to be audible across the range of missions, a one-year to twelve-minute time compression was settled on.
The next step was to allow the data to intervene in the composition process, triggering pitch and rhythmic changes as well as other modulations such as EQ, panning or delays. Lastly, the arrangement, together with the final mix, gave the composition its overall shape and atmosphere.
COLLABORATION
This artwork is the result of a collaboration between myself and the following humans: Matthew Reed, ESTRACK Planning Officer at the European Space Agency's Centre of Operations in Darmstadt, Germany, who supplied and explained the data; Sam Healy, creative coder at Ray Interactive, who sifted and extracted the data, interpreted it visually and transposed it creatively to midi controller signals; and Richy Carey, artist and sound designer, who mentored me throughout the process and performed the final mix. Non-human collaborators include the space craft and ground stations of the European Space Agency's ESTRACK network and the data they produce.
CREDITS
Artist
Victoria Evans
Scientific advisor
Matthew Reed, Planning Officer, ESA Space Operations Centre
Coding
Sam Healy, Ray Interactive
Sound mix
Richy Carey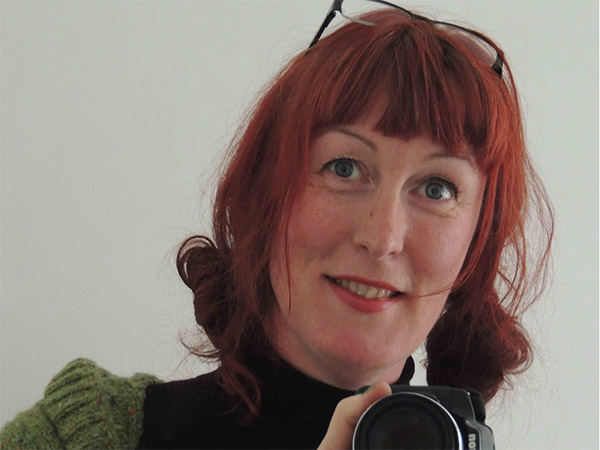 Victoria is a contemporary artist and practice-based PhD researcher within the School of Design at Edinburgh College of Art. She graduated with a master's degree in fine art practice from Glasgow School of Art in 2015, and in 2019 was awarded a UK Arts and Humanities Research Council studentship by the Scottish Graduate School. Her work has been exhibited widely in Glasgow and Edinburgh and she has attended international residencies in Scotland and abroad.
Victoria works across a shifting combination of moving image, sound, sculpture and installation. Her PhD studies explore how the theories of agential realism and distributed cognition can be employed to expand the field of creative research, within the practice of moving image installation. One of the strands of this research involves the sonification of data to create novel audience experiences relating to man-made and environmental cycles.
Work in Progress Event