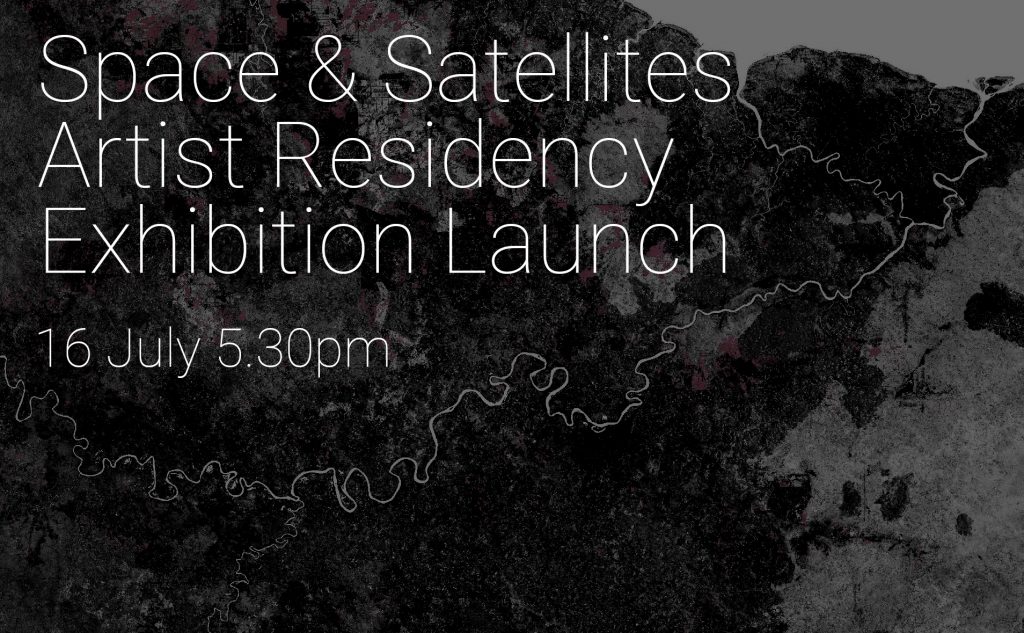 Please join us in raising a virtual glass to celebrate the work from our Artist-In-Residence Programme for Inspace. Speakers include: Dr Dave-Murray Rust, Director of Inspace; Juan Cruz, Principal of ECA (Edinburgh College of Art); Caroline Parkinson DDI (Data-Driven Innovation) and Dr Murray Collins, Chancellor's Fellow in Data Driven Innovation: Space and Satellite Analysis. This will be followed by a the launch of artists work and tour of on-line gallery with a Q&A session with the artists. Tickets are free but please sign up in advance via Eventbrite in order to receive your Zoom link.
Artist Residency Research Webinars
As part of the Space and Satellites Artist Residency programme we are running a series of Work in Progress events for our research webinar series. Over the next 5 weeks you will get to hear from each of the artists alongside an academic/scientist in to how the collaboration is progressing and hints as to what is to come for our exhibition in July.
Look out for more details on each of the talks over the coming weeks in our event listings but dates for the diary are:
All taking place at 4pm on a Zoom webinar, places are free but you will need to sign up via Eventbrite in advance (email link to be sent out one week before)
Design Informatics Research Seminars
Every Thursday we host the Design Informatics Research Seminar between 4-5pm. Everyone is welcome, further details on the topics of the seminars can be found on the Design Informatics website.