B Wijshijer is one of the artists that responded to the expressions of interest call in September 2020.
ZOOM_mod-Pack is a collection of webcam modifiers that video chat guests can run through a virtual camera, like OBS, to customize their video chat experience.
The host-oriented, paying user-oriented structure of Zoom limits how the general individual accessing through a free account can engage in social conversation or activity. A Zoom attendee cannot come and go as they please without the host being alerted, they can be muted without warning or requested by the host to turn on their video and microphone.
We are automatically seated front row and feel obligated to follow our host's directions despite these particularities being new to our typical interactions. As a platform originally created for businesses and professional conferences, then exploding into the global as a key way to communicate during the pandemic, Zoom was not constructed with reciprocal or non-hierarchal relationships in mind. And yet, because of our limited options to remotely convene, the model of the business with a boss at the head is being applied to any and all types of conversations occurring on the platform. The subscription-based relationship is the new addition to the subscription-based world.
My collection of filters work to highlight the theatricality of the video chat platform while simultaneously offering different ways to regain agency within it. Each mod focuses on a different type of 'screen' we may use to communicate away from keyboard.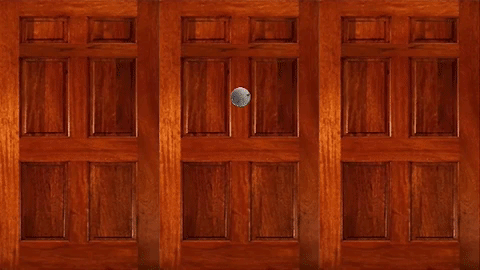 With every screen there is an adjustment slider the video chat attendee can use to customize how visible or hidden they are to the host and other video chatters. In this mindset, a host can request the attendee to keep their video on and their guest can cheekily watch through a crack in the door or a slot in the blinds, or in the middle of a huge crowd, or completely obscured with a blackout shader. The filters offered vary from the neutral domestic door and window, to the vendor kiosk, to the dramatic set. Mod users can choose the filter that relates best to their particular Zoom meeting, redecorating the 'room' to match the topic and reminiscing on relationship norms past.
You can access the ZOOM_mod-Pack source code here: https://openprocessing.org/curation/68635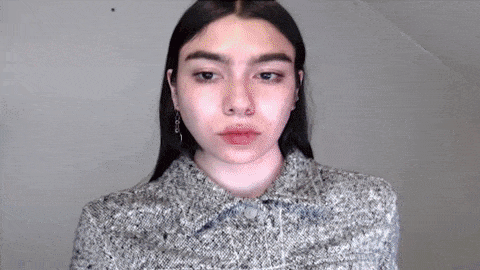 B Wijshijer is an artist and researcher based in Tkaronto (Toronto), Canada, working within digital media, video and performance. Informed by acceleration aesthetics, their work plays with excess and artifice to interrogate the ways in which late capitalism affects our digital lives. Wijshijer received their BFA in Printmaking from OCAD University in 2017 and an MFA from the University of Waterloo in 2020.
You can connect with B on Instagram.